Visitors Now Online
Number of Visitors Online: 83


Send your suggestions, news, photos, articles, notices etc to

info@jacobiteonline.com

---
Download Android Application of Jacobite Online
---
CHURCH CALENDER 2013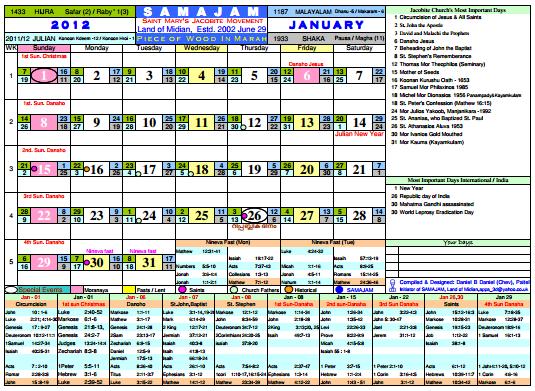 Compiled & Designed: Chev.Daniel B Daniel.

---

Google Group


Jacobite Online Group
---
---
---
Radio Malankara
www.radiomalankara.com
---
Malankara Vision

www.malankaravision.com
---
Viswasa Samrakshakan
August 2013
Consecration of St. John's JSO Church, Salalah, Sultanate of Oman on Nov 25th & 26th
Saturday, 20 November 2010 13:47
The newly constructed St. John's JSO Church and Parsonage, Salalah, Oman will be consecrated on Nov 25th & 26th. His Beatitude Dr. Baselios Thomas I Catholicos will be the chief celebrant. HG Mor Eusebios Kuriakose, Metropolitan of Thrissur Diocese & Patriarchal Vicar of Oman will be the co-celebrant. Their Graces the Metropolitans of the church, Rev. Priests and other dignitaries will attend and assist in the consecration ceremony. Malankara Syriac Voice joins the faithful around the world in congratulating the Vicar, Rev. Fr. Abey Stephen, the Church Managing Committee and the faithful of Salalah Parish who worked hard to make this dream come true.