Visitors Now Online
Number of Visitors Online: 93


Send your suggestions, news, photos, articles, notices etc to

info@jacobiteonline.com

---
Download Android Application of Jacobite Online
---
CHURCH CALENDER 2013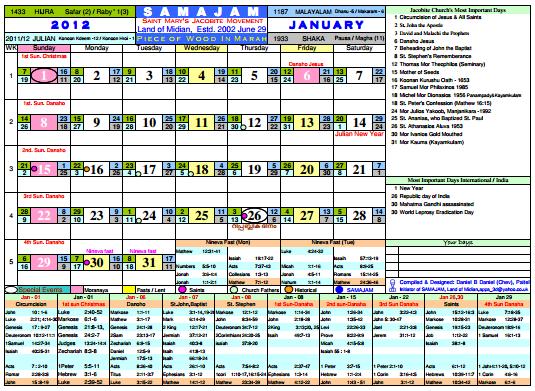 Compiled & Designed: Chev.Daniel B Daniel.

---

Google Group


Jacobite Online Group
---
---
---
Radio Malankara


www.radiomalankara.com


---
Malankara Vision

www.malankaravision.com
---
Viswasa Samrakshakan
January 2013
SAMAJAM Central JSVBS 2013 concluded at the land of St.Paul
Friday, 17 May 2013 23:08

St.Mary's Jacobite Movement ( Samajam Central) JSVBS 2013 concluded at the land of St.Paul on 17 may 2013. Around fifty students and their parents were attent the colourful rally. Childrens were divided into three houses ( White Yellow Blue ) and the competitions where conducted on the basis of houses. Blue house win the first prize and white and yellow win 2nd and 3rd placese. Samajam Head master Mr. Roy Sam lead the programmes and Vice president Chev.Thomas Daniel deliver the gifts to students.
Decoration of "Malphono de Mardutho" to Very Rev. Dr. Kuriakose Corepiscopos Moolayil
Tuesday, 30 April 2013 17:28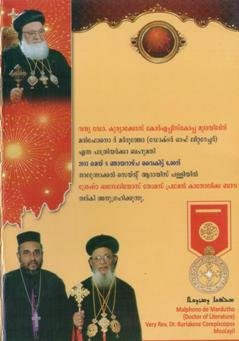 Decoration of "Malphono de Mardutho" to Very Rev. Dr. Kuriakose Corepiscopos Moolayil will be on 5 May 2013 at St. Adais Jacobite Syrian Orthodox Church Nallumnakkal.
Kalpana from Dr. Mor Coorilos Geevarghese Metropolitan
Tuesday, 30 April 2013 16:26
News In   Manorama Mangalam Mathrubhumi
Very strongly worded Pastoral Letter from Mor Coorilose to the Parishes of Niranam Diocese on usage of Alcohol.
The Organization of Islamic Cooperation urges release of captive bishops
Sunday, 28 April 2013 00:27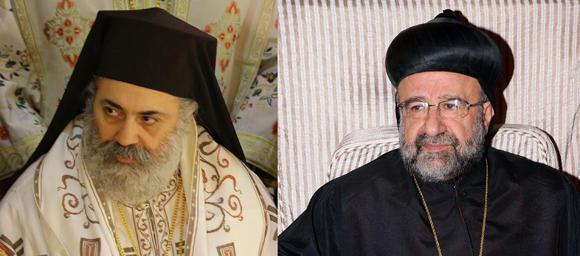 JEDDAH, Saudi Arabia: The Organization of Islamic Cooperation urged on Saturday an "unconditional" release of two bishops kidnapped this week in Syria.
OIC secretary general Ekmeleddin Ihsanoglu condemned the kidnapping on Monday of Aleppo's Greek Orthodox Bishop Boulos Yaziji and Syriac Orthodox Bishop Yohanna Ibrahim by armed men as they were en route to the northern city from the Turkish border.
He called in a statement for their "immediate and unconditional release because such act contradicts the principles of true Islam, and the (high) status held for Christian clergymen in Islam."
The head of the 57-member organization of states said Christian clergy always "lived in dignity and honor in the countries of Islam."
No group has claimed responsibility for the kidnapping, but sources at the Greek Orthodox Church have said the kidnappers are "Chechen jihadists."
Christians account for around five percent of Syria's population. They have become increasingly vulnerable to attack and abductions in the lawlessness that has engulfed much of the country since an uprising against President Bashar Assad erupted two years ago.
http://www.arabnews.com/news/449599
Two Metropolitan kidnapped
Saturday, 27 April 2013 14:22

The kidnapping of the two Metropolitan Archbishops of Aleppo, Mor Gregorios Yuhanna Ibrahim of the Syriac Orthodox Church of Antioch, and Paul Yazigi of the Greek Orthodox Church of Antioch, and the killing of their driver whilst they were carrying out a humanitarian mission, is a dramatic confirmation of the tragic situation in which the Syrian people in general and the Christian communities in particular in Syria are living. Every prelate of the both churches Syriac and Greek is putting possible efforts now to facilitate the soonest possible release of the abducted archbishops from captivity.We urge on our brothers and sisters of all peace promoting religions to denounce this act of terrorism and pray that the Lord keep them unharmed and return them as soon as possible to their suffering congregation.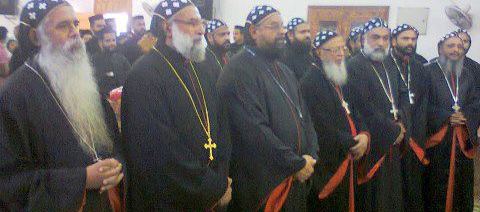 Fasting prayer held at Marthoman Jacobite Syrian Orthodox "Cheria Pally" Kothamangalam on friday 26 April 2013. H.B. Catholicose Baselious Thomas I and all the metropolitans of Jacobite Syrian Orthodox church were attend the prayer.
Logo of CAREER 2013 released by H B Mor Baselios Thomas I Catholicose
Sunday, 14 April 2013 17:34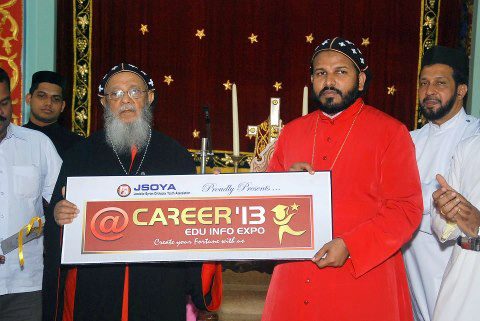 H B Mor Baselios Thomas I Catholicose & Dr. Matthews Mor Anthimos released the logo of CAREER 2013. This an Educational Exhibition organized by the Youth Association of Jacobite Syrian Orthodox Church, that which intends to bring together the Students their Parents and Educational Entrepreneurs. The program is scheduled to be start from April30th to May14th 2013 on five major cities in Kerala at Muvattupuzha, Kattapana, Wayanad, Thrissur and Thiruvalla.
Very Rev. Abraham Mannikarod Corepiscopa Passed away
Thursday, 11 April 2013 03:16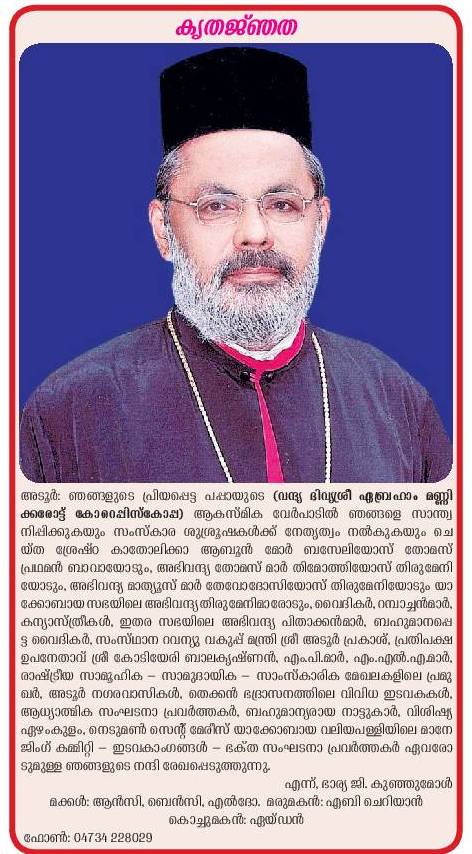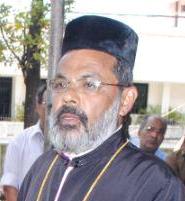 Very Rev. Abraham Mannikarod Corepiscopa Passed away
The Jacobite Syrian Orthodox Student Movement UK Region Camp
Monday, 08 April 2013 02:45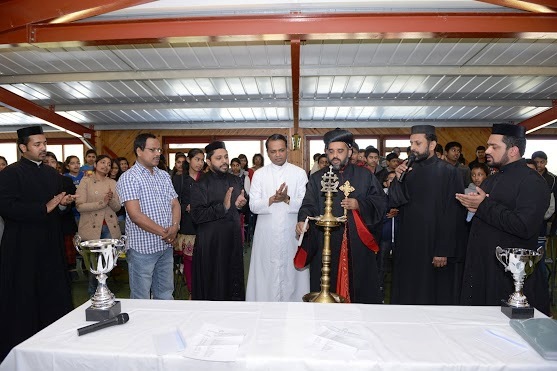 The Jacobite Syrian Orthodox Student Movement in the UK held its first ever camp at Cefn Lea Conference and holiday Park, Newtown, Wales from the 2nd to the 4th April 2013.  The 3 day event was attended by over 60 youths and around 25 adult volunteers representing Jacobite Syrian Orthodox Churches from all over the UK.
The inauguration ceremony was conducted by His Grace Mathews Mor Aphrem, President and patriarchal Vicar of the UK, who had specially flown in for the event,  Fr Jomon ,  Fr Raju cheruvillil(UK Council Secretary),Fr.Peter Kuriakose and Fr.Eldhose Vattaparambil(Camp Director).
The three day event included both indoor and outdoor activities such as an outdoor treasure hunt, tug of war, quizzes, competitions, cultural events and interactive seminars.  The event was held in the picturesque and beautiful Lea Park surrounded by sprawling hills and valleys.  The competition between the teams was fierce but fair and there was full participation from all the youth.  There were also interactive events and seminars geared towards raising the awareness of family values. One youth said at the end "I attended the camp reluctantly, expecting it to be all meditation and prayer.  However the experience was completely the opposite.  It was exciting and great and very enjoyable.  I don't feel like going home now.  I am looking forward to next year's camp".  Another commented "I thoroughly enjoyed the programme and am really sad because I won't be able to attend next year as I will be over the age limit".  A parent said his child had called him at night after the first day and said that it was "the most enjoyable event in his life".  The winning and runner up teams received trophies and medals.  Everyone received a certificate of participation and the volunteers received certificates of appreciation for their commitment and dedication to the event.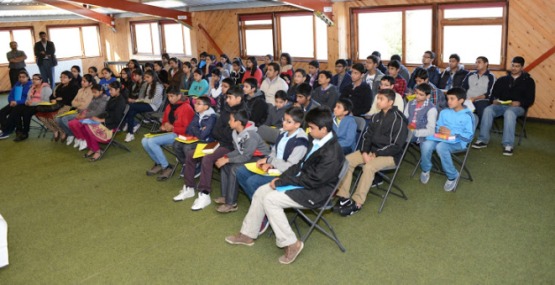 The election for next year's post holders was vehemently campaigned by the candidates and for the  post of secretary, very closely fought.   The elected post holders are:  Secretary Koshy George (Bristol) Treasurer Merin Raju (London) Editor: Mathew Thomas (Newcastle) Programme Co-ordinator: Arun George (Liverpool).
Accommodation for the participants was spread out over several chalets with several supervisors in each chalet.  There was also a medical doctor assigned to the event with first aid kits and medications .  Food was all freshly prepared and served by a team of around 20 adult volunteers from the various churches lead by the Manchester Church.  The menu consisted of both Indian and British cuisines.
The programme was planned and managed  by Fr Eldhose Vattaparambil and moderated by Dr Raju George under the guidance and advice of His Grace Mathews Mor Aphrem.  Fr Raju Cheruvillil, Fr Geevarghese Thandayathu, Fr Peter kuriakose, Dn. Anish K Joy and  Dr Beena George were among the judges and supervisors along with support from the team of volunteers. The programme ended with a Holy Qurbana  celebrated by His Grace Mathews Mor Aphrem
Sunday, 31 March 2013 14:40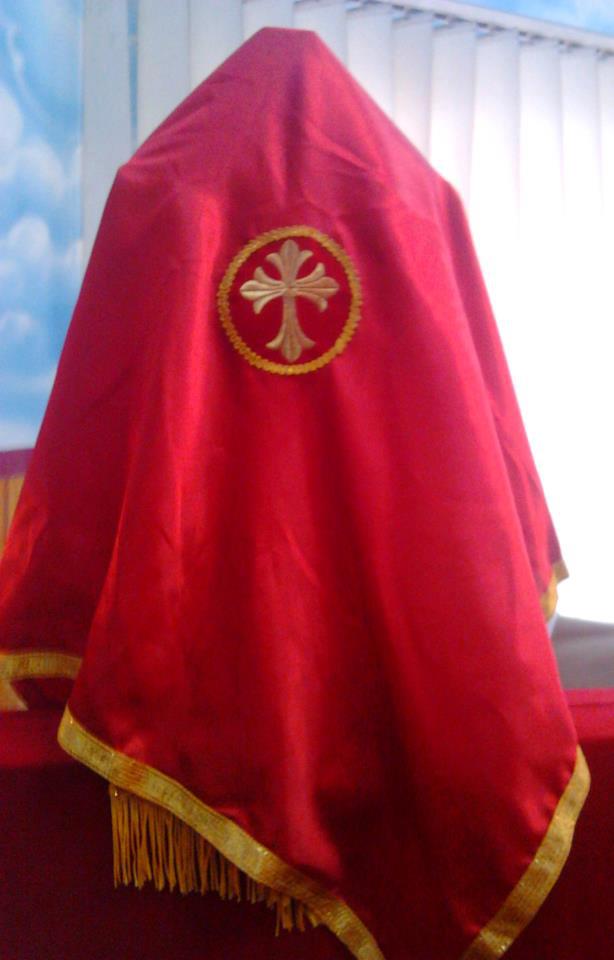 HAPPY EASTER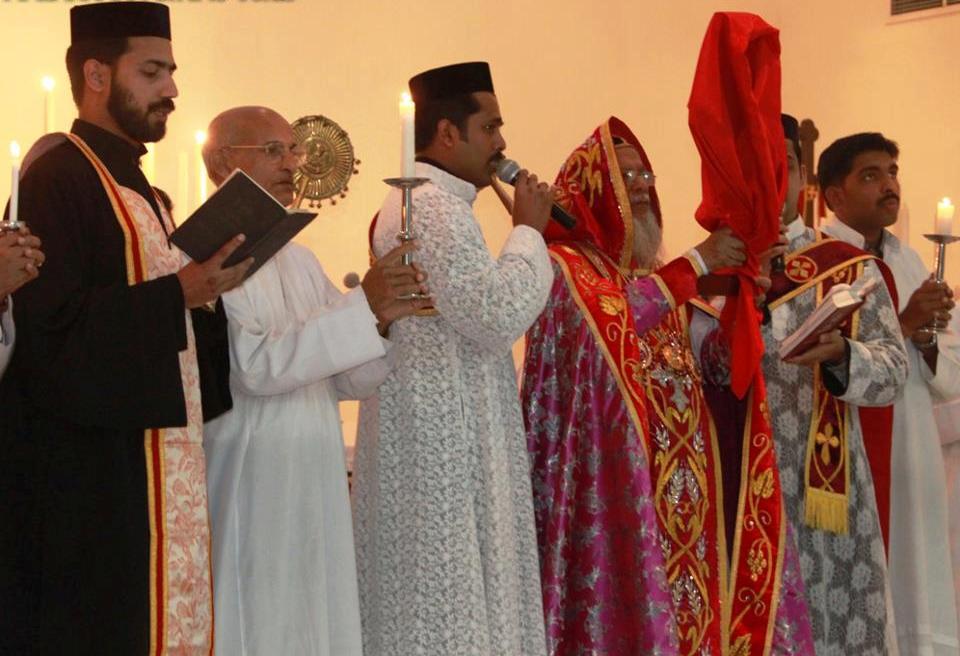 Easter Service at St. James Jacobite Syrian Orthodox Church Dhoha - Catholicose Aboon Mor Bsalious Thomas I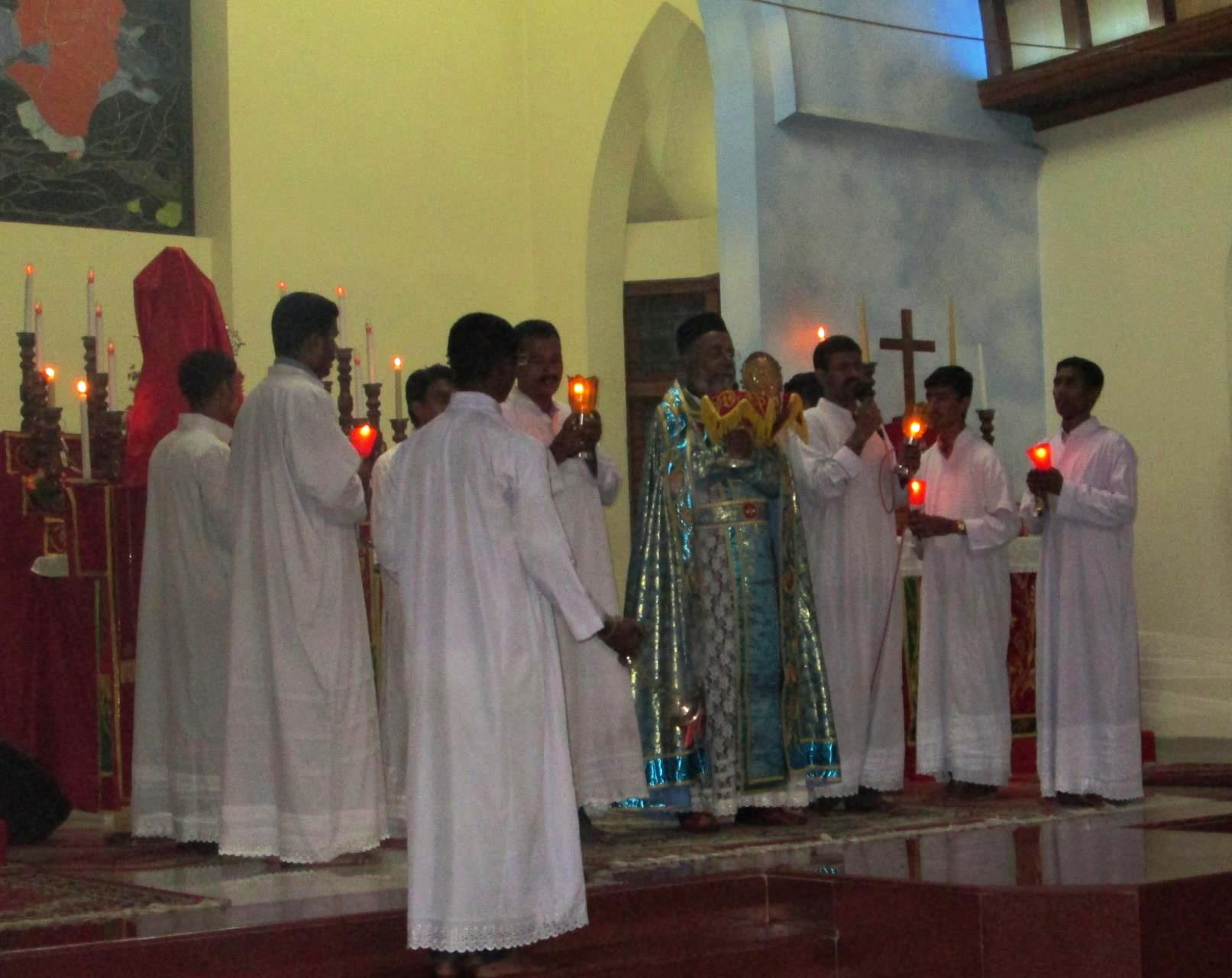 Easter Service at St. George Horeb Jacobite Syrian Church, Chennithala - (Rev. Fr. Thomas Pathiackal )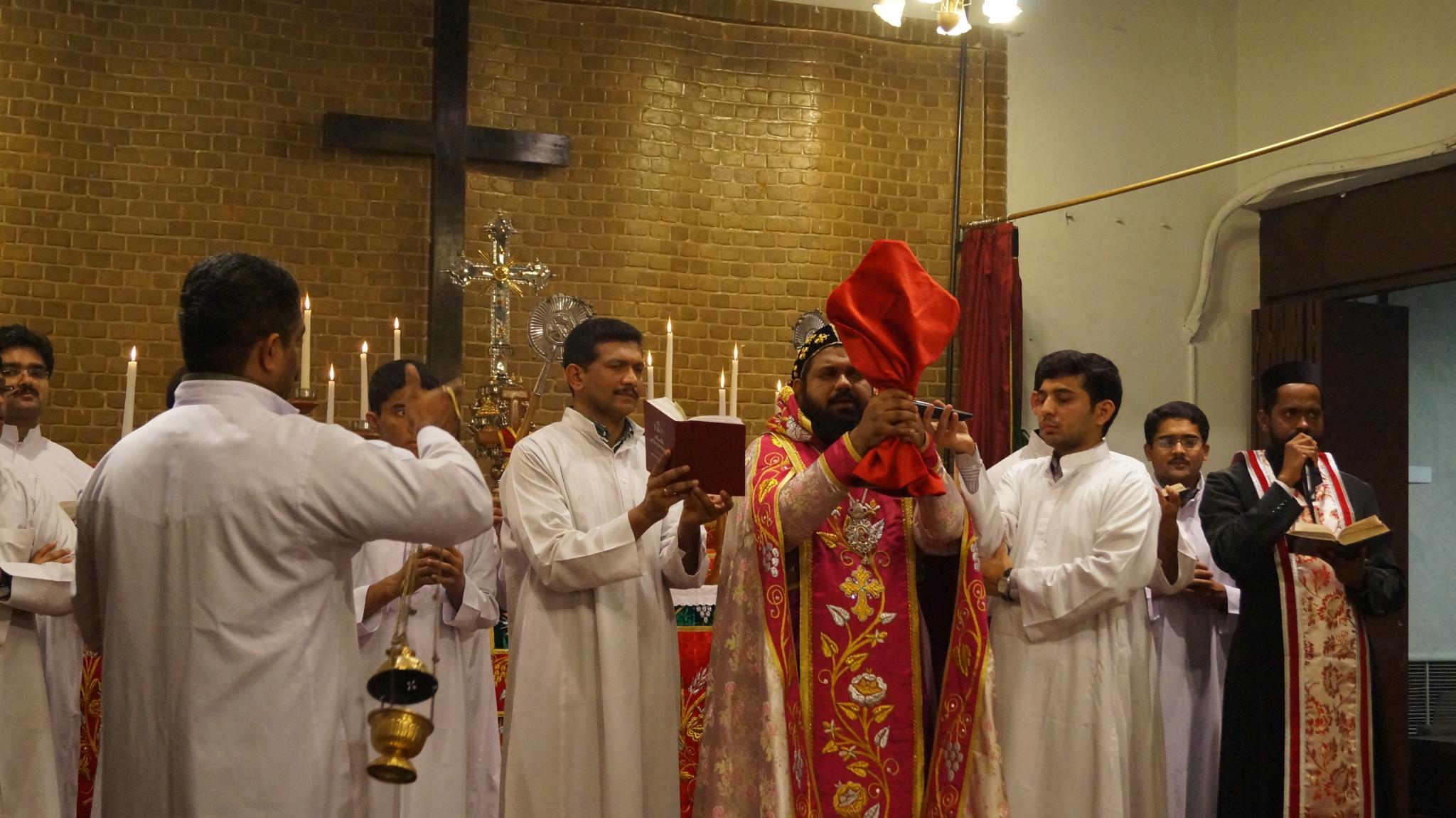 Easter Service at St George Syrian Orthodox Reesh Church, Kuwait by His Eminence Isaac Mor Osthatheos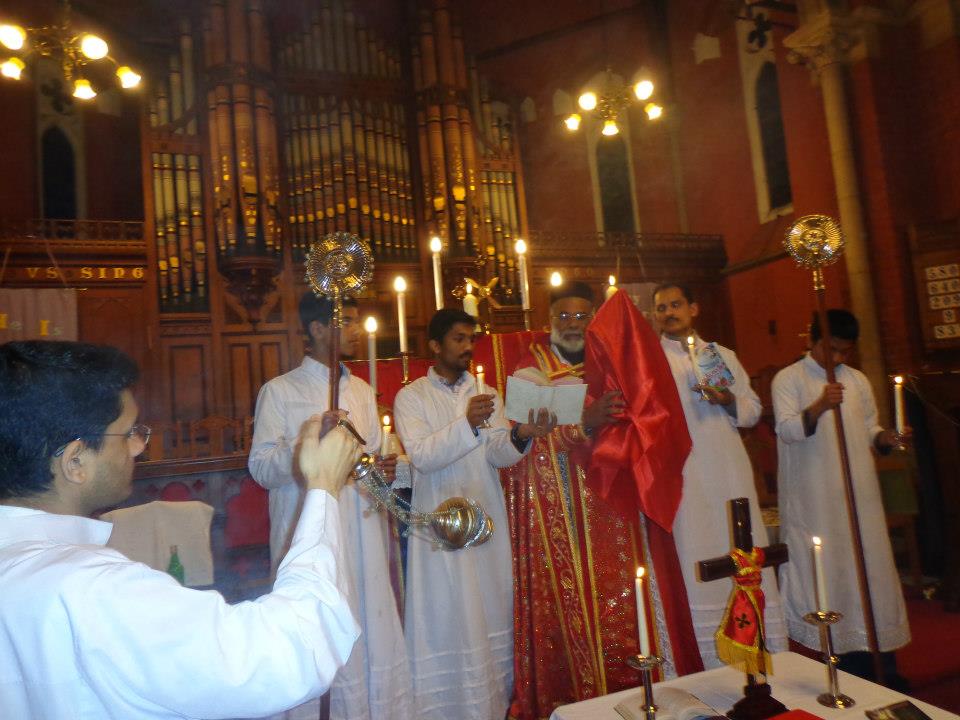 Easter Service at St. Mary's Jacobite Syrian Orthodox Church Northampton, UK - Fr. Mathai Kunju, Chathanattukudi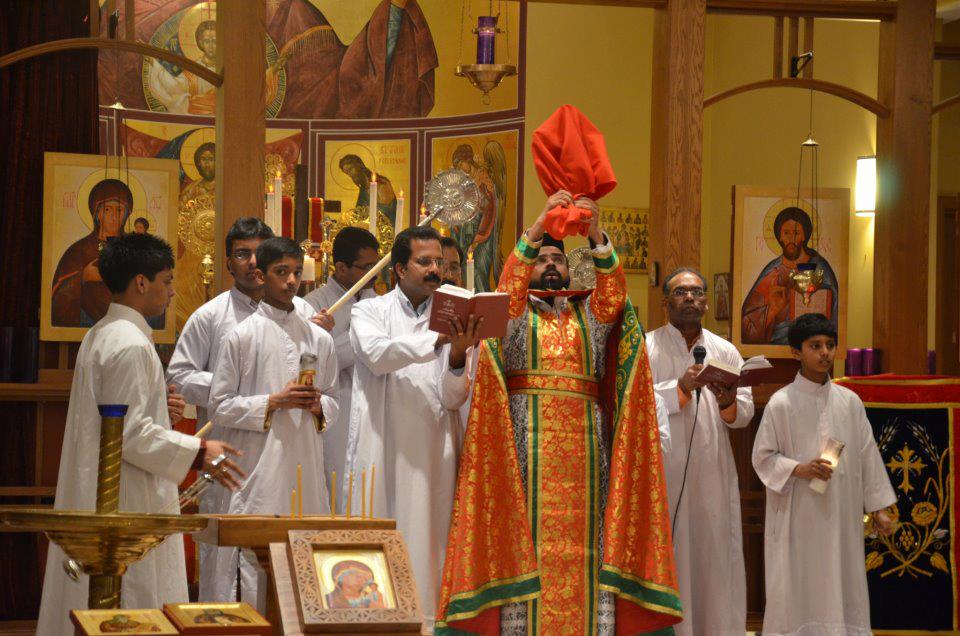 Easter Service at St Simon's Jacobite Syrian Orthodox Church, Edmonton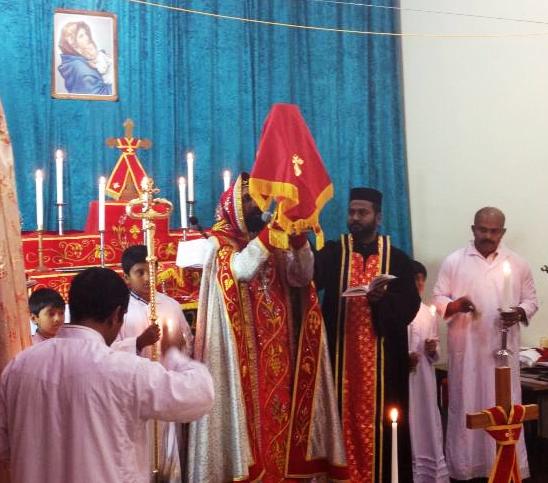 Easter Service at Frnklin St.Marys Jacobite Syrian Church by His Eminence Elias Mor Youlious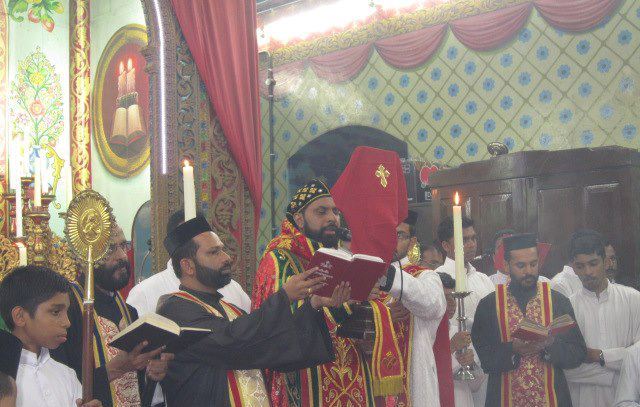 His Eminence Kuriakose Mor Theophilose at Cheriapally Kothamangalam.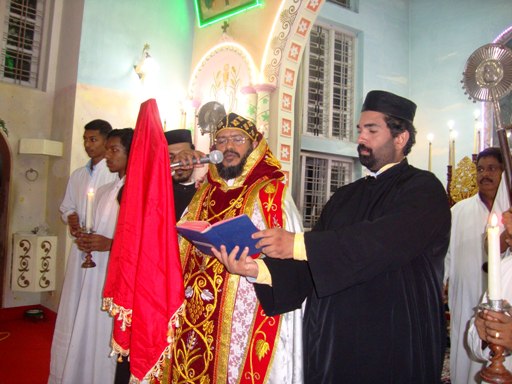 Easter Service at Mor Yuhanon Mamdono Jacobite Church,South Paraur by His Eminence Kuriakose Mor Ivanios.
<<

Start

<

Prev

1

2 3 4 5 6 7 8 9 10 Next > End >>


Page 1 of 54