Visitors Now Online
Number of Visitors Online: 62


Send your suggestions, news, photos, articles, notices etc to

info@jacobiteonline.com

---
Download Android Application of Jacobite Online
---
CHURCH CALENDER 2013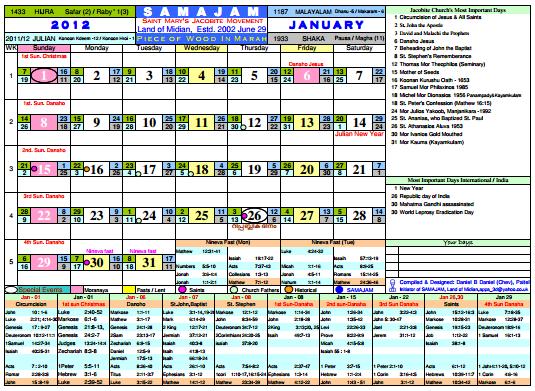 Compiled & Designed: Chev.Daniel B Daniel.

---

Google Group


Jacobite Online Group
---
---
---
Radio Malankara
www.radiomalankara.com
---
Malankara Vision

www.malankaravision.com
---
Viswasa Samrakshakan
August 2013
Mor Philoxenos Zacharias and Mor Osthatheos Issac submitted Shalmoosa to H.H The Patriarch
Saturday, 23 January 2010 05:04
MAA'RAT SAYYIDNAYA, DAMASCUS: Newly ordained Metropolitans, Mor Philoxenos Zacharias of Malabar Diocese and Mor Osthatheos Issac of Mailapore Diocese visited His Holiness, The Patriarch Ignatius Zakka I Iwas at Mor Aphrem Monastery here and submitted Salmoosa (obedience in writing) to His Holiness. His Holiness, The Patriarch issued Susthathikkon to the metropolitans. The delegation from Malankara includes Dr. Mor Gregorios Joseph, Secretary to the Holy Episcopal Synod in Malankara and Ardhiklo De Etho Commander Santhosh John. Earlier the delegation was welcomed by Mor Philoxenos Mathias Nayis, Dn. Markose (Joshi), Secretary to the Patriarch in Malankara Affairs and others from the Seminary.
Source: www.malankarasyriacvoice.com